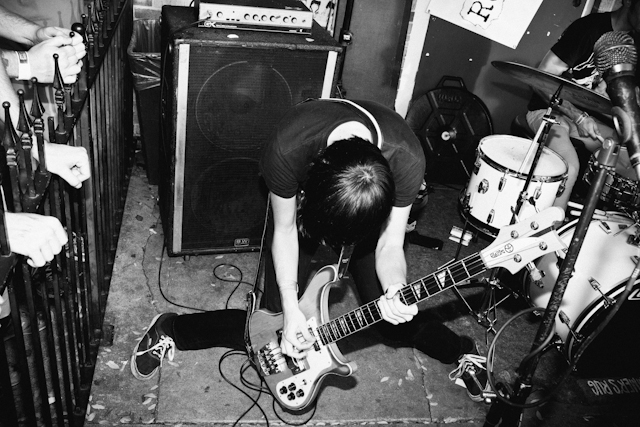 BAD SPORTS
just unleashed their third LP on DIRTNAP RECORDS, entitled
BRAS
, and this new album might just be their best yet!!!!!!!
after moonlighting in their side project bands, OBN IIIs and VIDEO (both recommended and raved about here),
this infectious texas garage punk trio reconvened to up the mother fucking ante, distilling their brand of catchy yet snotty, 70s bent garage punk into one scorching twelve pack of anthems, sure to sit on yer turntable way into the night.......
fans of like-minded bands, MARKED MEN, BEAT BEAT BEAT, CARBONAS, SHOCKED MINDS, BUSY SIGNALS, MEAN JEANS and WHITE WIRES will for sure NEED this high octane cocktail of GLAM, EARLY PUNK, POWER POP and SLOPPY GARAGE ROCK, a mixture only the BAD SPORTS can swirl together with such addicting effect!!!!!!
maybe you missed their s/t lp, or their second album, KINGS OF THE WEEKEND,
but you certainly don't wanna miss out on BRAS......
another highly recommended smash hit from one of my fave texas bands........
LISTEN TO BRAS HERE -
and pick it up in a store near you.......
watch some BAD SPORTS live -