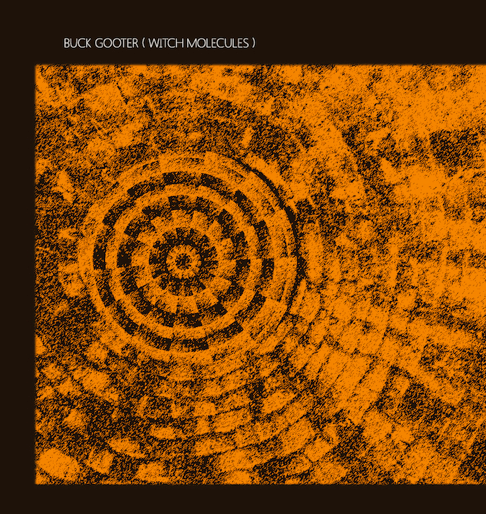 sometimes you come across an album that's so strange / haunting / menacing / fucked up that you just
can't help but listen to it over and over again.....can't say i know much about
BUCK GOOTER
, or their new album,
WITCH MOLECULES
, other than you need this punch in the face.....
combining the thrash of black flag, the industrial noise of throbbing gristle, the psychedelic nightmare of chrome and the ear blistering feedback of wolf eyes, BUCK GOOTER create a dark musical corner all their own on WITCH MOLECULES.....
a stripped down mess that somehow acts of as wall of frightening noise, their lp seems to be comprised of nothing but a duo strangling both a guitar and some drum machines and samplers..... kinda like BLACK PUS covering the SWANS..... or SUICIDE, PERE UBU, CONTROLLED BLEEDING and SIGHTINGS all thrown into a blender and amplified til yer speakers catch on fire........
seriously not sure what to make BUCK GOOTER,
yet their warped industrial meets noise meets early hardcore punk potion of pure evil / madness will for sure grab yer ears and send chills down yer spine.
not for the faint of heart, but those who like music challenging, abrasive and loud (like most of you readers of tiny grooves), will definitely find something rewarding in WITCH MOLECULES...... after all this may just be the soundtrack for the post apocalyptic / dystopian future that seems just around the corner....and what better way to prepare for the ensuing chaos, than BUCK GOOTER...............
LISTEN TO WITCH MOLECULES BELOW -
and if you dare grab a copy from X MIST / BEAU TRAVAIL here.