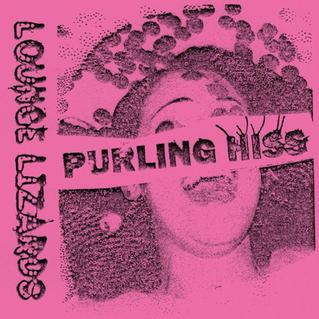 PURLING HISS
is lo-fi noisy psych rock...... from philly.
they could be the most amazing band you've never heard of........yet!
good rock riffs under layers of feedback and noise, catchy hooks and hazy psych vibes..........
......i don't know why i haven't mentioned these guys on the blog before........
here's what PERMANENT RECORDS had to say about the s/t lp they released by PURLING HISS:
Purling Hiss is one of Philly's Best! Purling Hiss is the side-project of Holy Mountain recording artists, Birds of Maya, guitarist Mike Pollize. Birds of Maya are a full-on psychedelic rock band from Philly. Apparently, Birds just aren't full-on enough to satisfy Pollize's far-out tendencies. On his debut solo record, Pollize plays bass, drums, and guitar, relentlessly, as if he's playing to save his life. This recording is so intense that the pressing plant told us they'd risk breaking their equipment if they cut the lacquers with the original master. We sent 'em a new master and it sounds great! For Fans Of: Birds of Maya, Earthless, Loop, High Rise, Les Rallizes Denudes, and Lo-Fi Blown-Out Psych.
PURLING HISS has one lp and a split with PUFFY AREOLAS on
PERMANENT
, one ep on RICHIE, an lp on
WOODSIST
, and a brand new ep on
MEXICAN SUMMER
.......quite the respectable resume for a band that was just a basement four track recording side project a couple of years ago..........
so make SURE YOU LISTEN TO PURLING HISS, it will melt yr ears.......
click here to grab/preview the LOUNGE LIZARDS ep on MEXICAN SUMMER.......
and you can check out PURLING HISS over on

DAYTROTTER

.....doing three songs off the WOODSIST released PUBLIC SERVICE ANNOUNCEMENT.........
or watch PURLING HISS live below......