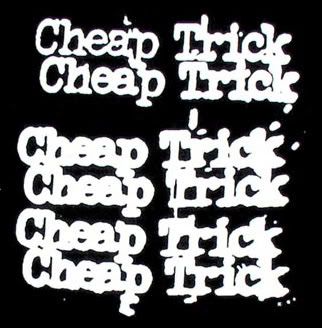 occasionally i revisit bands that i forget how much i love.
 cheap trick
is one of them.  
amanda and i picked up a clean copy of
heaven tonight
recently and that kicked started the classic rock party at our apartment this week.  everyone ought to at least pick up
at budokon
, their live album from 1979. 
like most bands they strayed during the 80s, so if you happen by their s/t, in colour, heaven tonight, at budokon, or dream police, pick them up.  otherwise just leave the LPs in the used bin at your local record store.  
but i would insist that everyone has one cheap trick LP in their collection.  this is power pop at its best.  arena rock done right, not your bloated journey or rush jams, more mc5 than boston.  these guys for the most part are just remembered for the song i want you to want me, but cheap trick really is hours and hours of bouncy rock fun...