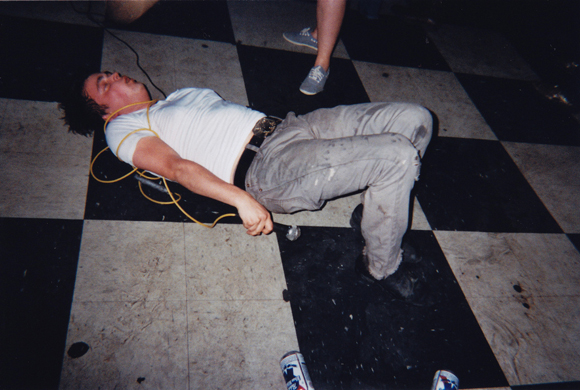 SOLID ATTITUDE
hails from the sleepy town of iowa city, iowa, but
they play some of the most ferocious loud raw punk rock i've heard all year
......and that says a lot since i live in chicago where NOISE ROCK is the defacto genre of the scenesters......
in fact their new album
BB GUN PICNIC
is such a riot that
ROTTED TOOTH
felt compelled to release it upon the world...... SOLID ATTITUDE doesn't have to be iowa's ear splitting mind melting secret anymore..........
fans of RUNNING, TYVEK, XBXRX, FUNCTIONAL BLACKOUTS and COACHWHIPS will absolutely NEED their BRASH UNHINGED NOISE DAMAGED PUNK ROCK in YR RECORD COLLECTION........
tiny grooves always recommends anything that gets released via ROTTED TOOTH,
but SOLID ATTITUDE's new LP BB GUN PICNIC is the sleeper punk jam of the year........
just check it out for yrself........
STREAM THE WHOLE LP BELOW.....
and grab it from ROTTED TOOTH before it's limited pressing is gone for good.....
watch SOLID ATTITUDE destroy a house show.......